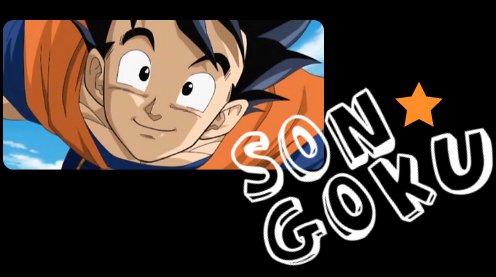 Featured
*Battle Of Gods!*
<- See our feature!
Group Links
•
Midnight Warrior
•
F.A.Q
•
Suggestions
•
Contests
•
Chatroom
•
Ask Goku
•
Twitter
•
Tumblr
•
Birthday Page
Hey guys! sorry for the delay in the contest! it has of course ended/closed and i hve looked at all the entries but can NOT decide a winner, so, for the next week
ONLY
i need your help!
I need you guys to
VOTE
for your favourite entry!
You can do this by:
1 - mailing the group with the name of the person/entry
2 - mail me
~
Gosha-Chan
with name of the person/entry
You cannot vote for yourself (obvs) and only one vote each! I will then decide between the top 3 voted entries and they will be crowned winner! So start voting guys! It's very important!
Here are the entries

the-goku-club.deviantart.com/g…

Thanks everyone for your continued activity at the group and support x
-Gosha
_________________________
Support The Goku Club

The Goku Club on Facebook

Twitter -

~

Gokuclub

Goku Club on Tumblr
~
Gosha-Chan